Kumble Solar Energy Solutions Pvt Ltd has been incorporated with a vision to provide green & sustainable energy through Solar installations across South India. Kumble Solar Energy Solutions Pvt ltd is primarily engaged in providing turnkey solutions for solar energy generation. The promoters of the Company are first and second generation entrepreneurs - Mr.Kumble Narasimha Prabhu & Mr.Vignesh Prabhu.
The promoters along with the team of strong professionals have marked their presence in the industry through their sister concern Solar Trade Links and gaining a lot of goodwill with the prominent business houses.
Accordingly Kumble Solar Energy Solutions Pvt Ltd was incorporated on June 23rd 2017, with a conscious effort to promote the concept of Solar Energy and to contribute towards a better & greener tomorrow.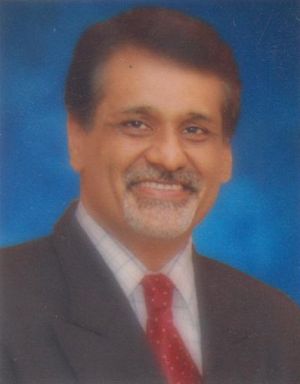 Mr.Kumble Narasimha Prabhu
Mr.Vignesh Prabhu
Kumble Solar Business Module
Kumble Solar Energy Solutions Pvt ltd aims to be the leading one stop shop of Solar energy products in Karnataka and Goa with professional management, technical expertise, efficient after sales service with ethics, values and corporate governance. The company wishes to make deep inroads into semi urban and rural markets under the brand Kumble Solar with innovative marketing approach. Kumble solar aim is to grab 20% of the market share of coastal Karnataka and Goa and 2% share of Karnataka State market. The Solar Market is expected to grow 50% year on year basis due to several favorable factors.
Increased cost of thermal power
Environmental issues
All government department, corporation, semi Government and intstitutions compulsory to install Solar Power equipment and solar products
Promotion of Clean energy by the government
Cost of Solar Power equipment and generation of solar power has come down drastically over the years
Initial investment more than the conventional energy with little or no maintenance with life time free power or energy
Why Us?
Kumble Solar is one of the leading EPC service provider service for the Solar Power Plant from concept to commissioning and also undertake Operation and Maintenance activities for the entire 25 years period of the projects life. With our team of experts who are continuously upgrading their knowledge, we have been able to provide cost effective solutions with optimum utilization of the resources available. Kumble team is a mix of youth and experience providing for an idle combination of people understanding technological advancements and quality execution capabilities. As we strive for Quality Service & value for money our clientele has been more than happy with prompt and quality services that we provide. This helps us in furtherance of our own business.